If you've been lucky enough to embark on the adventure of studying abroad in the UK, it is likely you're going to want to make the most of your time there. For some people, making the most of your time could mean fully immersing yourself in one location and investing your time and energy into making this place feel like home. If you are feeling more adventurous, its likely you're going to want to visit some of the beautiful places the UK has to offer.
There are many different cities in the UK and you can experience two completely different places within a couple of hours from each other. Travelling across the UK is simple if you plan ahead and make sure you know what you want to do and how you're going to get there.
Compared to other countries, the UK has some great public transport options. Despite the occasional strike or cancellation due to weather issues, the public transport options are a reliable and relatively cheap option. If you plan on travelling to a few different places, you may want to consider investing in a rail card as this will reduce the cost of your ticket.
Best places to visit in the UK for students
1. London
The Language Gallery has schools based in London, Birmingham and Nottingham so if you've chosen to study with us, you may have the advantage of living in London while you are studying. If this is the case, you will know that London is an extremely popular tourist destination. As one of the most vibrant and multicultural cities in England, many people flock to the capital everyday to enjoy the exciting cultural scene it has to offer. London is a fascinating city seeped in history and crammed with an infinite number of museums, galleries, shops, bars and restaurants.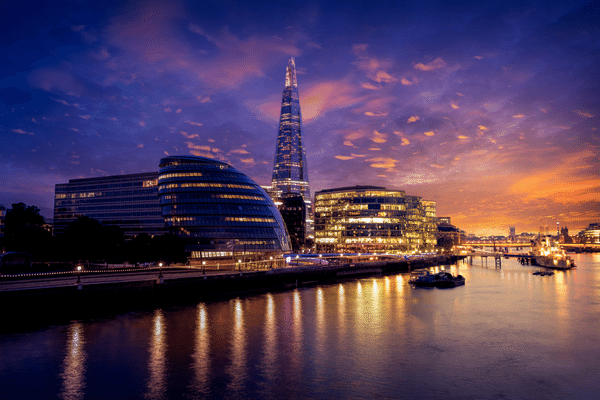 2. Brighton
This coastal city is just a one-hour train journey away from London and is a great choice for a weekend or day trip. Brighton's pier and beautiful beaches draw tourists to the city everyday – especially when the sun is shining. It is a quirky and charismatic destination and a great place for students due to the youthful population and wide range of bars, independent shops, cafés and great food options.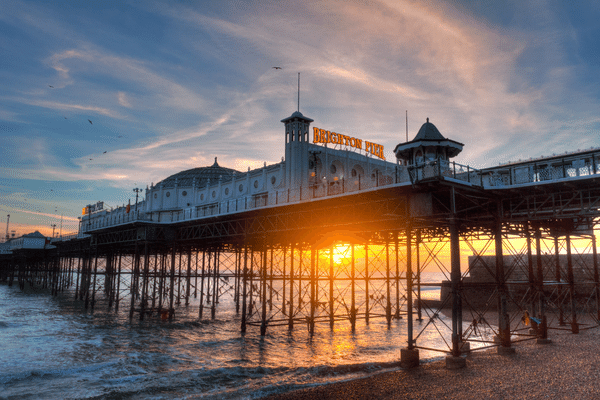 3. Cambridge
Famous for being home to one of the world's oldest surviving universities, Cambridge is more than just a student town. The picturesque city is known for its rich history, beautiful green spaces, enticing shopping scene and punts. This is a traditional, popular activity in British university towns like Oxford and Cambridge, where you can ride in a long boat with a flat bottom that is moved by pushing against the bottom of the river with a long pole.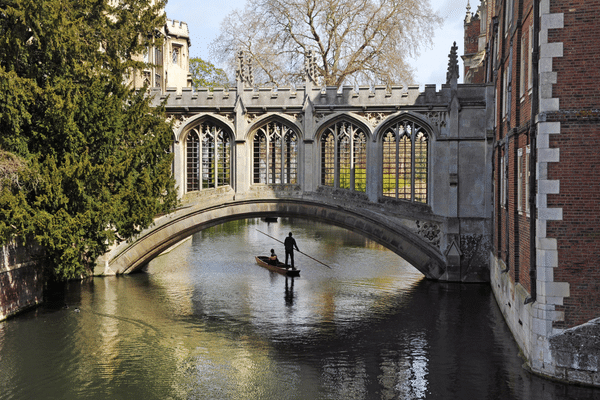 4. Canterbury
A cathedral city in southeast England and a World Heritage Site, Canterbury is a beautiful destination for students looking for a break from the stress of their academic responsibilities. With small, cobbled streets, a beautiful cathedral, 16th century pubs and the largest surviving medieval gatehouse in England – its no wonder people want to visit Canterbury. Why not plan a daytrip and enjoy a sunny afternoon admiring the timber-framed buildings or take a boat ride down the river?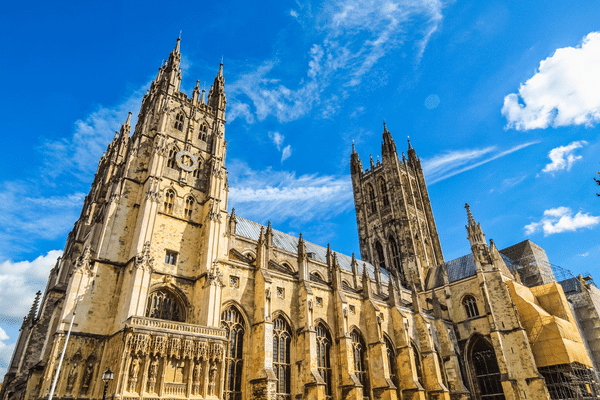 5. Lake District
You may have heard of the Lake District in reference to the English poets including William Wordsworth who lived in the English Lake District of Cumberland and Westmorland (now Cumbria) at the beginning of the 19th century. The shimmering lakes and hushed mountains have inspired poets and painters across the centuries and visiting the Lake District is an unforgettable experience for anyone looking for a relaxing getaway or some artistic inspiration!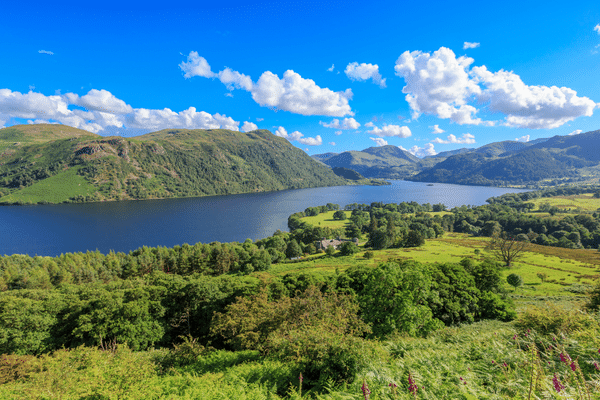 6. Bath
Situated in the southwest of England, Bath is a calm and peaceful city where you can relax and enjoy the regenerating benefits of the area. It is famously known as a living spa and the mineral-rich resources are thought to offer a healing experience for your senses. As a student in the UK, you may feel a little overwhelmed at times, so Bath could provide a much-needed break and time for relaxation.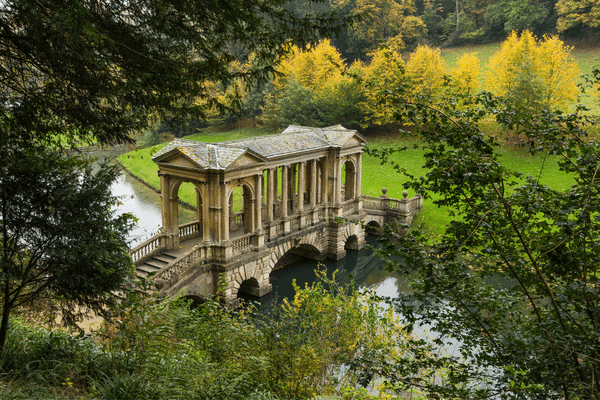 7.
Oxford
The beautiful city of Oxford is only an hour away from London and is home to the world-famous Oxford university, the oldest university in England. Whether you're an Oxford student or not, there's lots of things to do and experience including visiting the Pitt Rivers Museum or the Ashmolean Museum of Art and Archaeology or cruising down the river on a boat.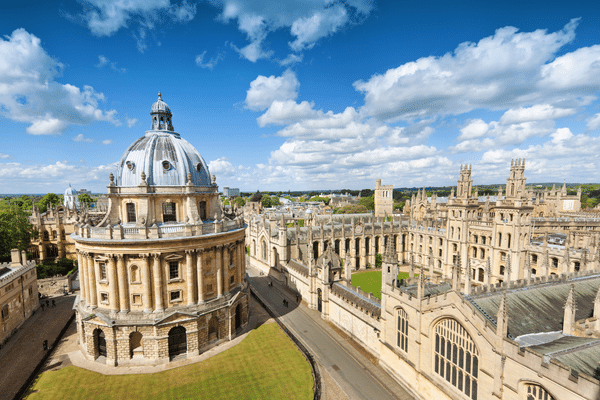 8. 
Glasgow
As one of the UK's friendliest cities, you are bound to get a warm welcome if you visit Glasgow, Scotland. Spend a Sunday afternoon at the Barras market, visit Kelvingrove Art Gallery and the Botanic Gardens or have a wonder around the merchant city. Glasgow's charm is in the details and there are many quirky spots to indulge in great food, music or art. Try the large music venue SWG3 or visit Mono, an independent music venue, record shop and vegan bar.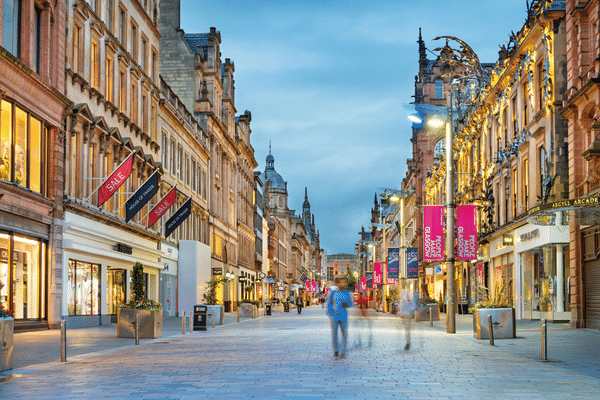 9. 
Edinburgh
Scotland's capital city hosts a plethora of exciting attractions. You could visit Edinburgh Castle, listen to bagpipes in the Royal Mile or take a spooky underground walking tour highlighting tales of the city, from ghost stories to murder mysteries to stories of Scotland's witch hunts. If you are a Harry Potter fan, you will not be short of ways to fill your time including visiting The Elephant House café where J.K. Rowling sat and enjoyed a coffee while writing some of her novels, visiting some Harry Potter-themed shops like Museum Context and The Great Wizard or taking a Harry Potter-themed afternoon tea bus tour.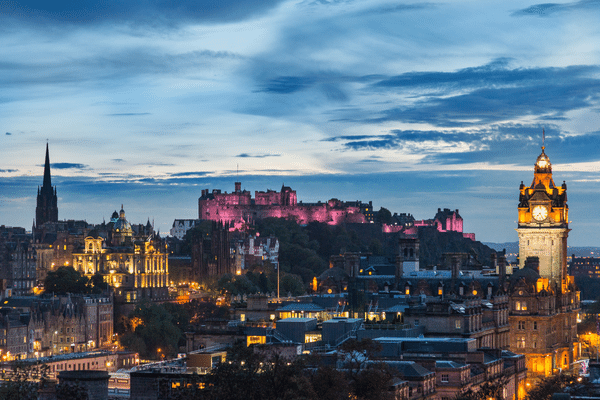 10. 
Liverpool
If you're a music fan – Liverpool is a great place to visit. Often referred to as the 'World Capital City of Pop' and home to the Beatles, the city is seeped in musical history and you will not be short of live music and culture to soak up. Liverpool is also a popular attraction for football fans and the city has two Premier League football teams Liverpool FC (the Reds) and Everton FC (the Blues).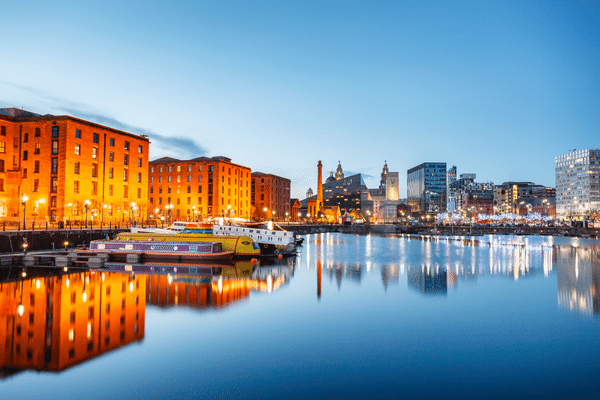 What should I prepare before I travel?
Whether you choose to visit the Lake District for a relaxing weekend or Liverpool for an exciting gig, its important to get some basic things organised to ensure your trip runs as smoothly as possible.
Sort your tickets: Although you can often buy your tickets at the station, it can be cheaper and more straightforward to prebook online.
Pack an umbrella: You can never be sure of the UK's weather, so make sure to check the forecast and pack a rain jacket or umbrella to make sure you don't get caught by surprise when it rains.
Plan your finances: Studying abroad can be expensive and there is a temptation to enjoy everything that's available for you in a new city. However, coffees, ice-creams, pizzas and train tickets can add up, so make sure you are planning your finances in advance to avoid going over budget.
Explore the less explored: Although we have given some tips, stepping away from the crowds of tourists and exploring an area yourself can be a great way to discover hidden gems in a city.
There are so many nice places to visit in the UK – you will likely be short of time to visit them all! Why not pick a couple of your favourites and start planning now? Start your study abroad adventures today and get ready to explore somewhere new.
---