Your gateway to success
The Language Gallery provides you with the tools you need to take your English language skills to the next level whether that is for work, university study or just for living in this globalised world. We deliver high-quality courses at accredited teaching centres in the UK in the cities of London, Birmingham and Nottingham. Whatever your plans for the future are, The Language Gallery is your gateway to success.
Award-winning language school
Accredited English language courses
100% of students would recommend us to a friend*
"The school is absolutely fantastic! The teaching process is definitely the best I've ever seen and the teachers are true professionals at their jobs. I recommend everyone study at this school!"
Turar, Kazakhstan
"I think I will have lifelong friendships with the people I have met here. "
Ana, Mexico
"I enjoy the special activities that TLG offers, like SMART Learning where I can socialize and meet other people that are not in my class. I have been able to make friends with people from a lot of different countries."
Beodeul, South Korea
"TLG team makes you feel welcome the first day you arrive. Everybody is so nice and helpful! And I like coming to school, which I don't like at home!"
Anna, Switzerland
"The Pathway Programme from my perspective is the best programme I have ever studied."
Mohammed, Saudi Arabia
"I'm so happy to have chosen this school! My English is so much better than before. I feel so confident speaking English now."
Natalia, Spain
"Excellent teachers! So friendly and helpful. I'm so glad I was The Language Gallery student - best experience ever!"
Abdullah, Kuwait
"I really loved the school...I felt encouraged during the classes and I loved the homework."
Larissa, Brazil
"Studying at TLG was an enriching experience. I signed up for a 4-month course after securing a conditional offer at a university that required me to obtain a 7.5 overall. The Language Gallery provided me with necessary tools, expertise and guidance to meet my goal."
Juan Pablo, Spain
"I've learned a lot at TLG. Teachers are always kind and listed to my concerns. I've really enjoyed talking my classmates! I was able to learn about different cultures."
Maki, Japan
"It's great place to learn English!"
Ghalib, Saudi Arabia
"I have enjoyed conversations and discussions in and outside the class, especially the ones done in restaurants, cafes and markets, they helped me a lot."
Yuya, Japan
"English classes at The Language Gallery helped me improve my English, pronunciation and work on my mistakes."
Vera, Brazil
"'The quality of teaching is great"
Anon, Saudi Arabia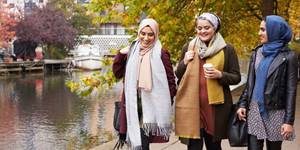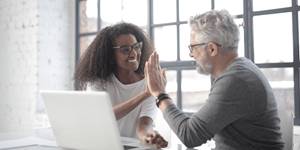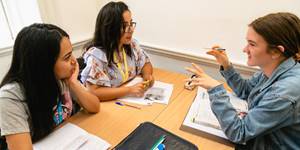 Why study English in the UK?
In this blog we talk about some of the benefits of studying English in the UK and answer frequently asked questions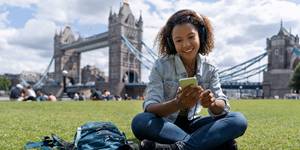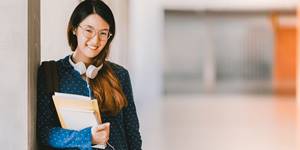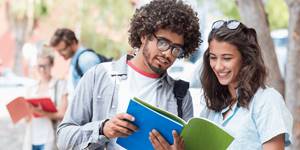 *June 2019 student feedback, Birmingham centre, 14 students.