The Certificate of Higher Education (Cert HE) is a one-year course designed for students who do not quite meet the entry criteria to go directly into year 2 of an undergraduate degree. It is equivalent to 120 credits at Level 4, which is the same as the first level of a Bachelor's degree.
The course helps students to gain confidence and skills in the specific subject area and can be used as the first step of several degree levels or career progression.
The Cert HE course is currently available in business and management. Upon completion of a Cert HE course, students will be prepared for success in their BA/BSc university degree course.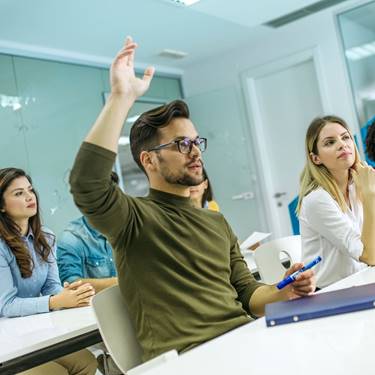 Business and Management
Business and Management
If you would like to study a business-related degree but you do not feel fully prepared to begin, the Certificate of Higher Education in Business and Management provides the perfect introduction.
Find out more
The CertHE in Business Management is not a language course and therefore not accredited by the British Council.