The Language Gallery London
London is a vibrant, multi-cultural and exciting city that has everything to offer - come and experience it with us!
Set in front of the Tower of London with views of the famous Tower Bridge, our London centre is the ideal location to start to explore London. Every street can lead to new discoveries and our surrounding area is no different with St Katherines Dock, The East End, The City and London Bridge all in walking distance.
At The Language Gallery London, we offer a range of English language courses suited to your goals, you can improve your English skills to study at university level, prepare for the IELTS or simply improve your general English. Study at our London school and our teachers will help you reach your goals whilst you immerse yourself in an exciting lifestyle and vibrant culture of this capital city.
Our facilities include:
Student Lounge

Water coolers

Cafe

Drink and snack machines

Free Wi-Fi
Key Facts:
Minimum age: 16* 

Maximum students per class: 16

Number of classrooms: 6
Closing dates 2023:
2 January
7-10 April
1 May
8 May
29 May
28 August
25-29 December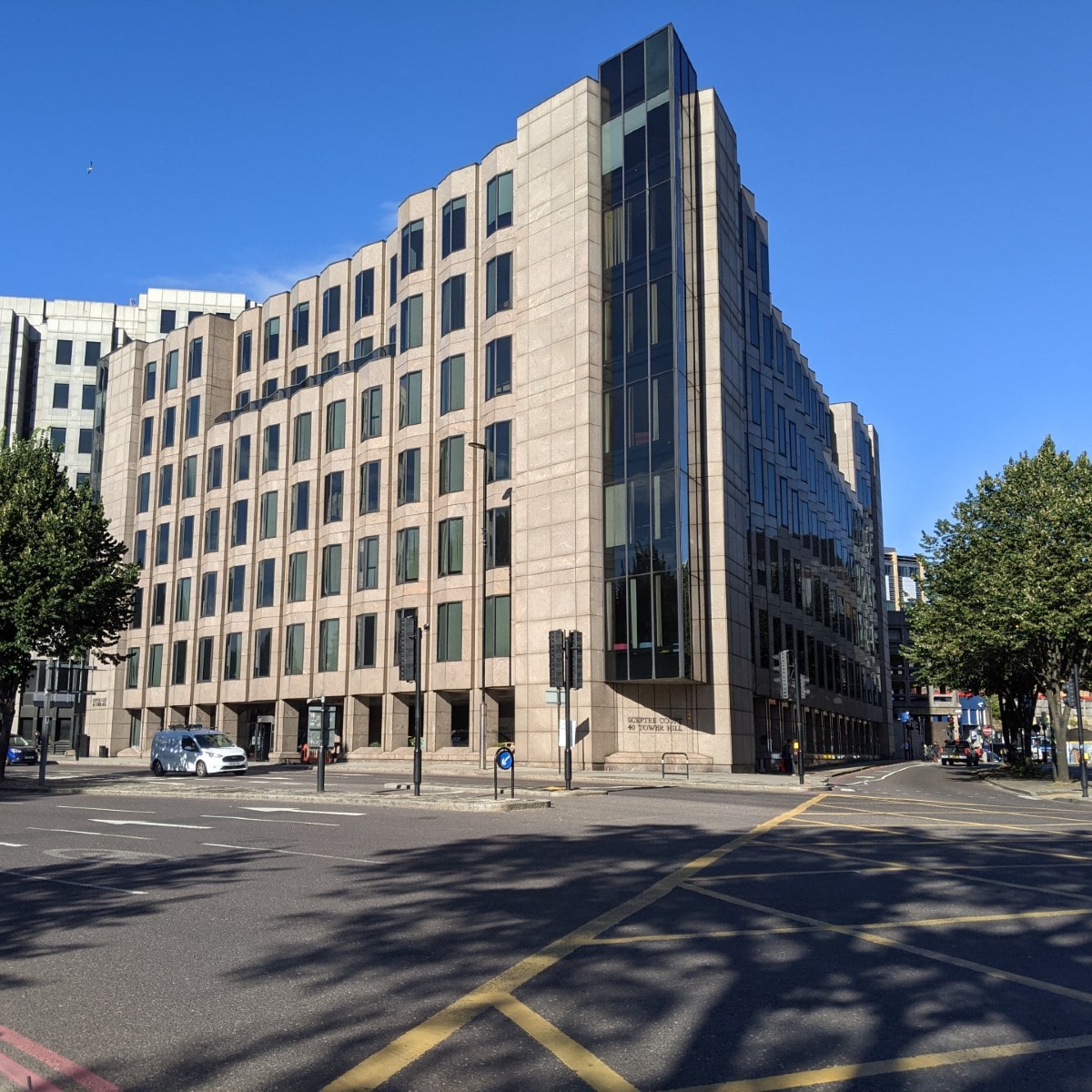 Exterior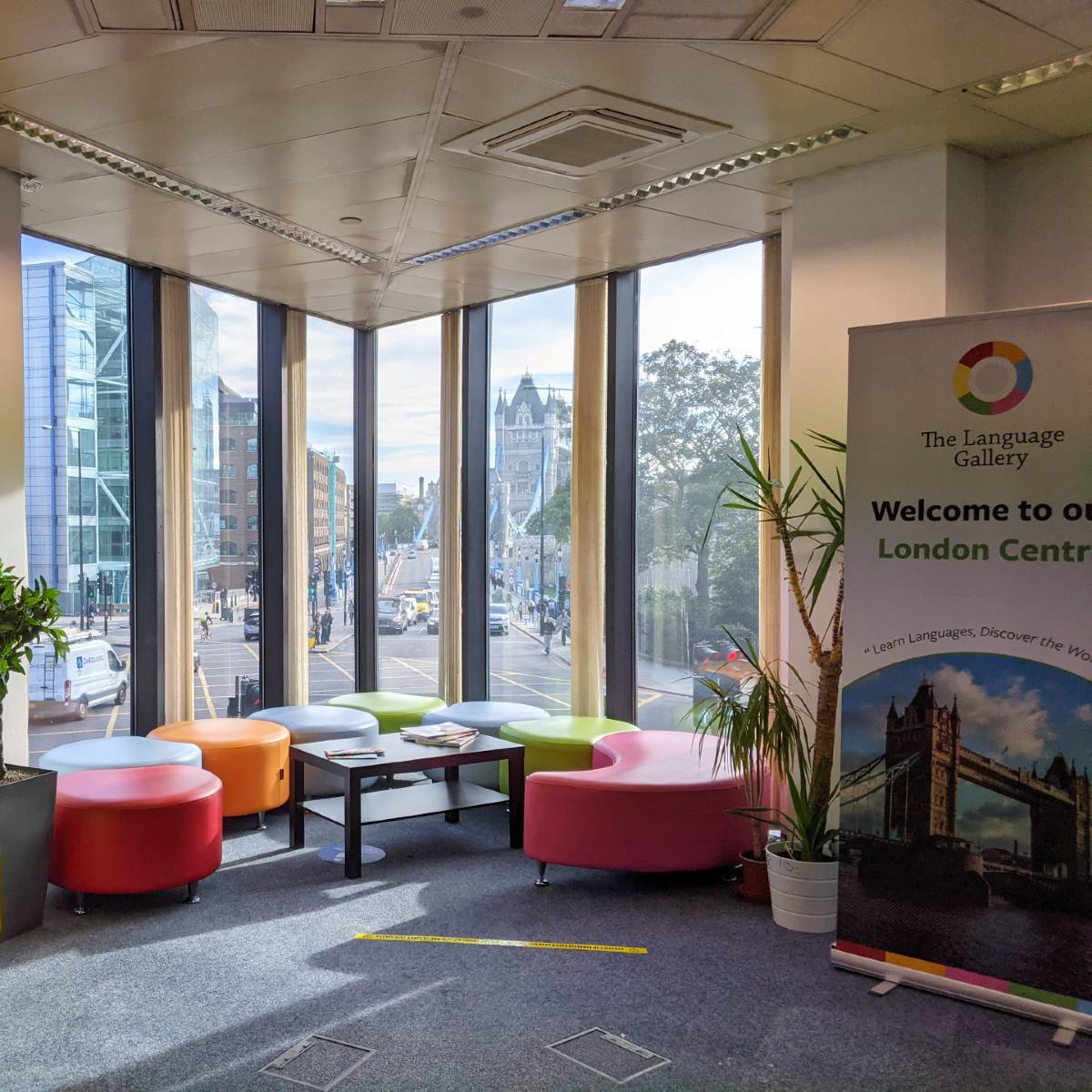 Student lounge
Student lounge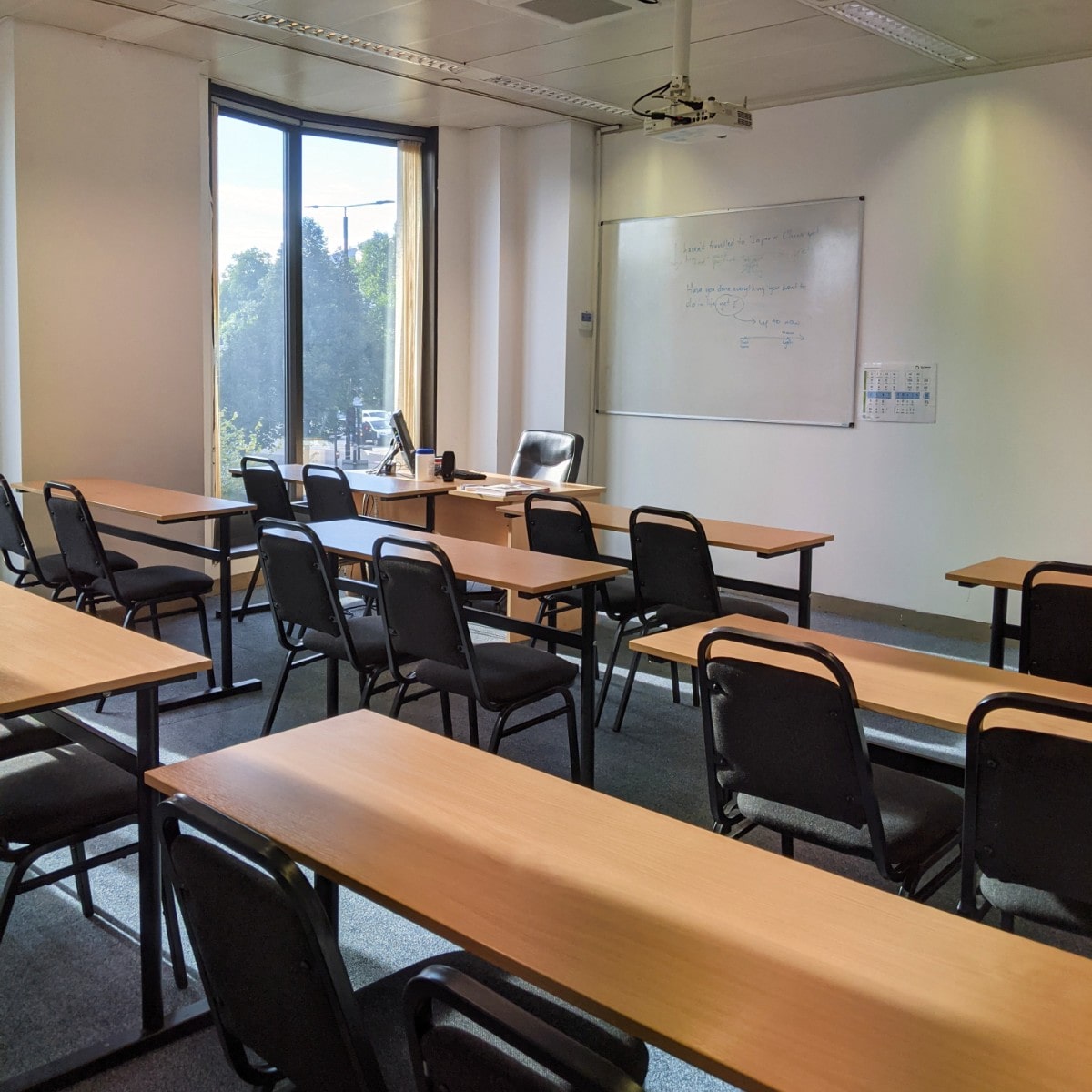 Classroom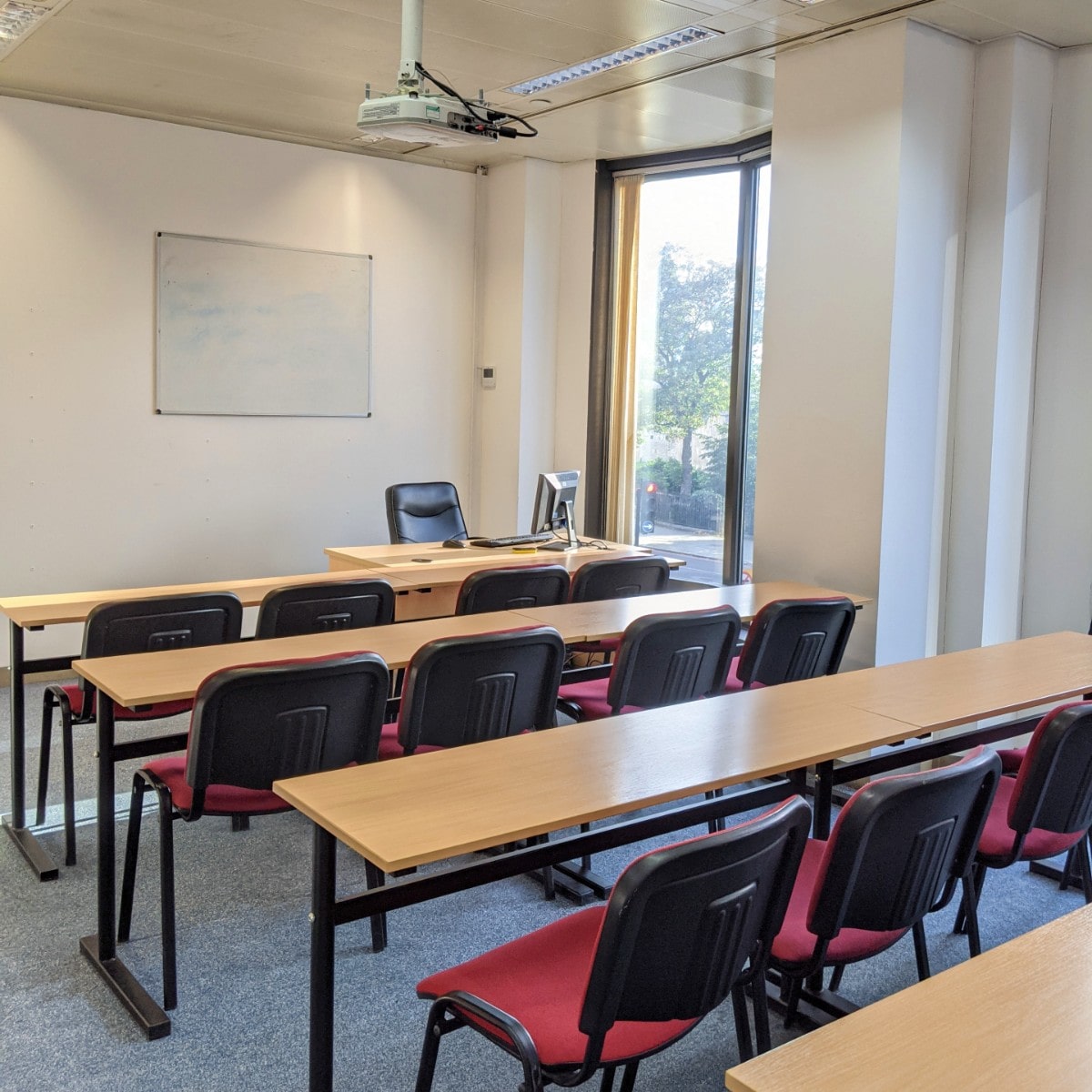 Classroom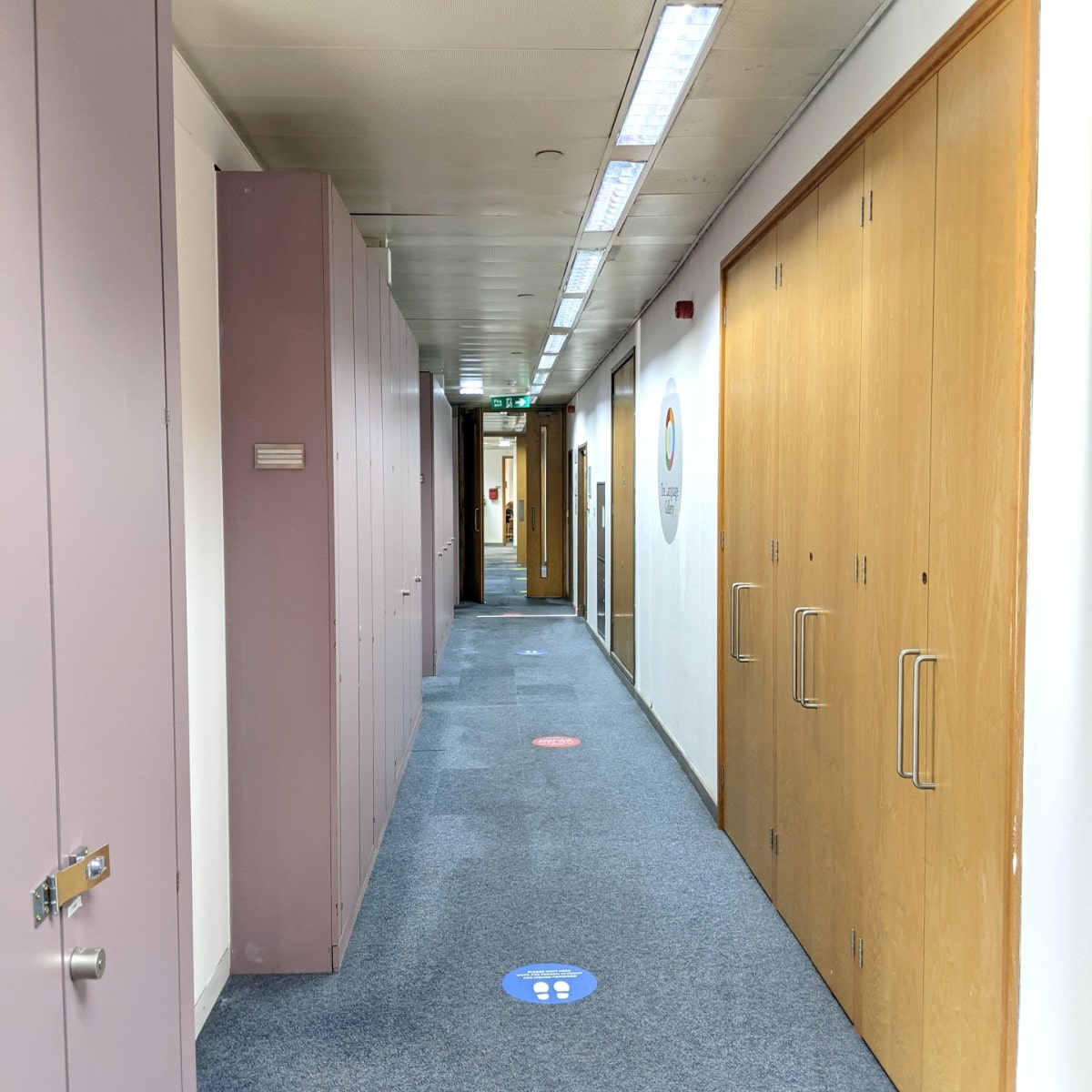 Hallway
Things to do in London
Experience glorious royal pageantry with a visit to Buckingham Palace, the Royal Albert Hall and the Horse Guard's Parade.
Prepare to take your place on the catwalk with a shopping trip to Harrods and find the best souvenirs at the world's most extravagant toy shop, Hamleys.
Catch a boat from the school up the river for the best view of Big Ben, The Houses of Parliament and Westminster.
Take a 'selfie' with London's famous red buses at the London Transport Museum or on the iconic Tower Bridge!
Visit hundreds of free tourist attractions such as the Natural History Museum, Science Museum, and the Victoria Albert Museum.
Explore history at the Tower of London and London Dungeons.
Slow down with a walk in the Royal Parks, or a visit to London's free art galleries including the National Portrait Gallery and TATE Modern.
Take a tour and see world class football with home clubs - Chelsea, Arsenal, Tottenham Hotspur, and West Ham United.
Our location in London
1st Floor, Sceptre Court, 40 Tower Hill, London, EC3N 4DX, United Kingdom
You might also be interested in: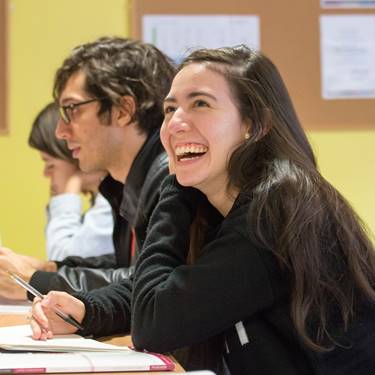 Language Courses
Language Courses
At The Language Gallery, you can choose from different types of English language courses and combine classes to make your language learning more intensive. You'll also have the opportunity to take advantage of our flexibility to change.
Find out more
University Pathways
University Pathways
These courses will help you to develop the academic skills needed to complete a degree in the UK and settle into an academic environment before starting your studies.
Find out more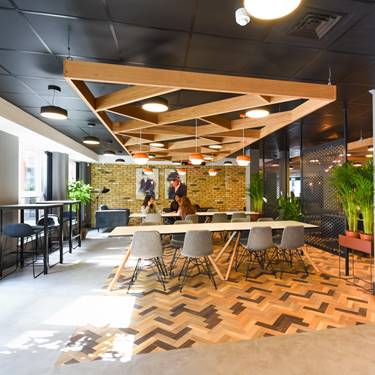 Accommodation
Accommodation
We provide a wide variety of student accommodation options in London including halls of residence, studios and single or twin rooms in homestays where you can live with a local family. We also offer house shares in Zones 2 and 3. All our accommodation options are provided externally. 
Find out more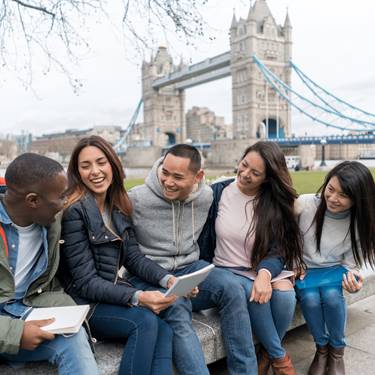 Social Programme
Social Programme
Our social programme offers you a range of attractions to visit and events to go to in the evening and at weekends to enrich your experience in London. It includes the chance to visit major UK attractions and destination, including Oxford, Stonehenge, Liverpool, Cardiff and Edinburgh. You can even travel to European destinations such as Ireland, France, The Netherlands and Germany.
Find out more