Our IELTS preparation course is designed to help you improve the key English language skills and exam techniques required to help you reach the score you need, be it for university entry, visa application, or international work experience. Choosing the right IELTS English course is essential to your success in the exam and The Language Gallery is experienced in teaching you the IELTS study skills you need to succeed.
About IELTS
The International English Language Testing System (IELTS) is the world's most popular English language test for studying in higher education. It is also recognised by many employers and government immigration agencies as proof of your ability to communicate in English. It consists of four parts: speaking, writing, listening and reading. Each part is marked separately on a scale of one to nine, an average score covering all four is also given at the end of the test. Test results are valid for two years and can be resat anytime.
The Language Gallery's IELTS preparation course is suitable for all non-native English speakers who wish to apply to a university, or for secondary, vocational or training programmes where English is the main language, and they need to provide proof of English language as part of the entry requirements.
IELTS preparation course is also suitable for those who are planning to apply for a visa/job in an English-speaking country, where IELTS is recognised as a Secure English Language Test (SELT) .
The course is aimed at students preparing for IELTS Academic, but anyone preparing for IELTS General Training with the current level of English language B1+ are welcome to join too.
Test content and structure
Understanding how candidates are assessed
Learning and practising techniques required to get the score you need
Developing knowledge of lexis/vocabulary, practise of grammar and structure
Identifying and prioritising your areas of weakness
Before you begin your IELTS preparation course, you will be tested to assess your level of English. All students must be at Intermediate B1 level or higher to join this course.
During the IELTS preparation course, you will take weekly practice tests and receive feedback on your performance. You will also have regular personal tutorials with your teacher to discuss your progress. By taking our IELTS preparation course you will:
Improve your knowledge of English grammar and vocabulary
Improve your reading, writing, listening and speaking skills
Prepare for the test by learning how to avoid common mistakes
Get advice on what examiners require you to do in each part of the test
During your course, you will develop the essential skills and techniques needed to pass the IELTS test. You will be assigned homework exercises that will strengthen your English language skills in writing and reading, receiving feedback and corrections from your teacher.
Improve reading, writing, listening, speaking, pronunciation, vocabulary, grammar and study skills
Learn about the different exam sections and the types of questions you will face
Learn to use strategies and techniques to develop all skills to make the maximum progress and gain an internationally recognised qualification
Weekly IELTS practice test papers
Regular tutorials to track progress
SMART Learning activities and trips around the city to help your English progress faster
End of course Certificate of Attendance

Free Wi-Fi 

Welcome pack

Student ID card

Kitchenettes in all centres

Snacks and drinks machines

24/7 emergency number 
City-switch, meaning you can start your course in one city and finish it in another giving you the opportunity to discover more of the UK
We also made a special hour-long video with lots of tips and tricks on how to prepare for the exam right here.
We have put together some helpful tips on how to ace the IELTS test on our blog. Click below to read more:
English electives to fast track progress
Elective classes will intensify your learning experience and speed up your progress with learning the English language. You can add up to two electives to your core course, to give you an even quicker and deeper grasp of the English language. Choose from:
Speak up!
Improve your spoken English with this elective class. Learn all the conversation skills you need to feel confident when speaking in English with others.
Write
Learning about English language punctuation, structure, spelling and vocabulary will improve your overall English language skills. This elective focuses on learning writing skills through emails and text messages etc.
IELTS Preparation
Focus on the essential English language skills required in all four IELTS test papers, to help you get the score you need.
Essay Writing
Improve your Academic English for your future university studies, learn how to write longer, university style essays, make presentations and more.
Why choose The Language Gallery?
8+ years of providing language courses
Award-winning language school
CELTA (or equivalent) qualified teachers
100% of students would recommend us to a friend*
*June 2019 student feedback, Birmingham centre, 14 students.
"Studying at TLG was an enriching experience. I signed up for a 4-month course after securing a conditional offer at a university that required me to obtain a 7.5 overall. The Language Gallery provided me with necessary tools, expertise and guidance to meet my goal."
Juan Pablo, Spain
"I was looking to improve my English and prepare myself for a master's degree. I came to TLG with a decent level of English, focusing mainly on IELTS preparation and academic writing. Teachers, classmates and all staff were helpful in making all of this possible. For all of that, and more, I recommend TLG to any student with similar aims."
Yazeed A. A., Saudi Arabia
"I enjoy the special activities that TLG offers, like SMART Learning where I can socialize and meet other people that are not in my class. I have been able to make friends with people from a lot of different countries."
Beodeul, South Korea
"To be a student at The Language Gallery is such a great thing and I do recommend it for those people who want to take their English to next level and want the right atmosphere for learning English. I have learned a lot because the teachers are qualified, friendly and helpful. I've truly had a wonderful time."
Omar, Saudi Arabia
You also might be interested in: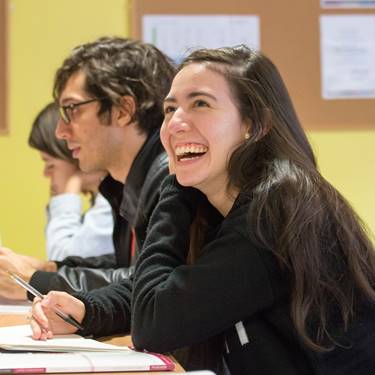 Language Courses
Language Courses
At The Language Gallery, you can choose from different types of English language courses and combine classes to make your language learning more intensive. 
Find out more
University Pathways
University Pathways
These courses will help you to develop the academic skills needed to complete a degree in the UK and settle into an academic environment before starting your studies.
Find out more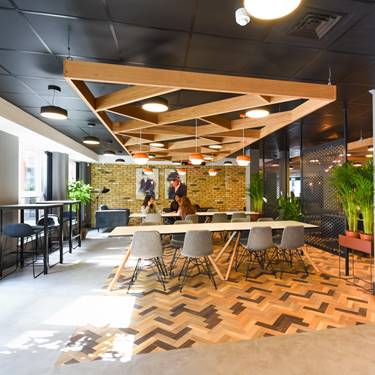 Accommodation
Accommodation
We want to make sure that you have a good experience in your home away from home. Each city offers its own accommodation options to meet your comfort and budget needs.
Find out more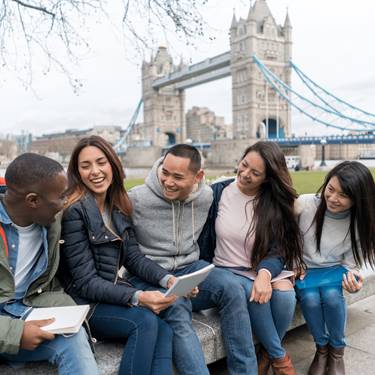 Social Programme
Social Programme
Enjoy the diverse range of attractions on offer across London, Nottingham and Birmingham. You and your classmates can go on different trips, outings and events in the cities while practising your English.
Find out more